The Client
The Australian Nursing and Midwifery Federation (ANMF), one of the largest unions in Australia with over 230,000 members.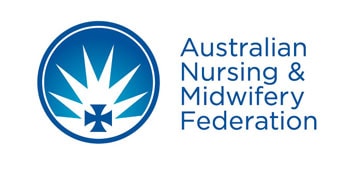 V
The Challenge
Deliver an affordable educational platform form use by members, including those in remote and rural areas, to ensure easy access to medical training required to keep their skills current. The platform also needed the ability to record course completion for Continuing Professional Education (CDE) points.
V
The Solutions
We Worked with ANMF to create a branded and customized education portal that allow ANMF nurses to access a series of occupationally-specific 3D simulation modules, regardless of their home base.
The portal include access to a series of occupationally-specific 3D simulation modules. This allowed nurses in remote locations to learn and practice new technique having travel.
ANMF had very specific individuals and administrator requirements, so we worked with them to provide access to a broad range of users analytics, This meant ANMF's nurses could keep track of their CPE points easily, and download ANMF branded certificates when required.
And because a nurse's expertise is in healthcare, not technology, we also provided a dedicated helpdesk so the nurses had access to system support 24/7.
explore our other case studies